What past students say of MB International Summer Camp
For MB students' safety and satisfaction are the priority. We run a program where every children or teenager can feel themselves at home. It is important for us that every need and request are listened and welcomed, in order that everyone enjoy their stay at the Village, learning a new language and sport, making new international friends.
Some students decide to enroll for more than one time, as they have had a great experience the Summer before. Read what past students say about MB International Summer Camp in Lignano Sabbiadoro!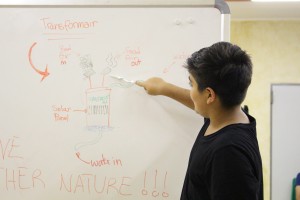 "I believe he is coming back next year. I can't thank you and your team enough. I felt how hard was it in the beginning and your team gave him the time and experience that made him want to come back again". 
Tiam's mother, 10 years old, from London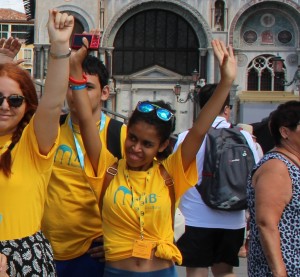 "The experience ended a few days ago and I want to thank all of you for your work. Overall I think it was really a positive experience. Who knows … maybe next year Rebecca will choose another one adventure together with you .. "
Rebecca's mother , 18 years old, from Rome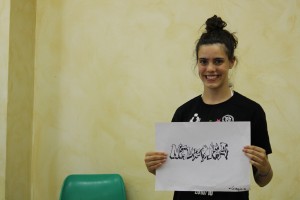 "When I went to pick up my daughter at the camp, I have I immediately noticed so much sadness. Sadness because he had to leave a place where she found herself very well, sadness because she had to leave the friends and teachers who accompanied her in these two weeks. I want to express my congratulations to you for the organization and in particular for the staff hired for this camp. Among all the experiences we have done in the past, this is the first time we see Giorgia so happy "
Giorgia's mother , 14 years old, from PadovaGiorgia's mother , 14 years old, from Padova
Interview with Martina, 15 years old, from Padova. She stayed at SummerCamp for 2 summer in a row.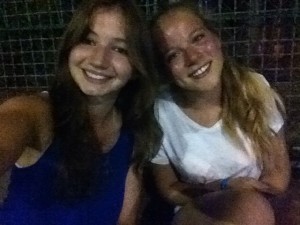 When did you attended the SummerCamp in Lignano Sabbiadoro Martina? 
I attended the Summercamp in july 2015, I had just turned 15. I decided to stay there only 1 week at the beginning, it was my first time ever I had this kind of experience and i wanted to make me my idea of this. In the first week i realized i wish to continue my experience so i extended my camp one week more.
What pushed you to live this experience?

It had been a long time I wanted to have such an experience; by attending the linguistic high school I wanted to improve my language level. My dad found your Summer Camp program in Lignano Sabbiadoro on the Internet and when he proposed it to me, I immediately liked the idea.
Tell us about your typical day at the SummerCamp
We got up around 7-7.30 and had breakfast until 8. At 8.30 am the classes began: two moments of two hours each, with two different mother-tongue teachers, and a break for a snack. At 12.30 we had lunch together and until 15.30-16, during the hottest hours, we devoted ourselves to various activities inside (table games, ping-pong, drawings). Then everyone went to the beach until about 18.30. After dinner, we would watch a movie or take a walk or we would have a chat with each other. The curfew varied according to age, mine was at 23!
What did you like most about the Summer Camp? 

Meet guys of my age from other nationalities and cultures and speak in language. The teachers and all the managers were very kind people and very nice, helpful and friendly. I enjoyed all the activities, the lessons, the games and especially the laughter, because in addition to being a formative experience and useful for learning, it was really a great adventure, which I would certainly like to redo.
Why would you recommend to a friend to participate to the Summer Camp? 
For many reasons. It was a useful experience for my personal growth because it made me face my insecurity and shyness. I learned a lot and met some guys with whom I am still in touch and who have become true friends. This Camp is suitable for everyone and offers you a rich program of activities and opportunities!